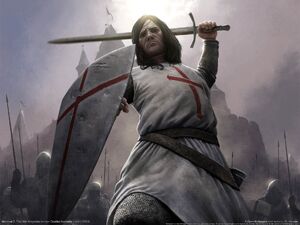 Welcome to the Medieval UO Compendium
Medieval Uo is currently under construction. The information on this wiki contains basic Ultima Online concepts as well as medieval uo features. Our shard is dedicated to classic version of Ultima Online therefore depicts the best era according to many players.
Our shard provides lots of new features that has not been made before. Last year, we planned to make a scaled world map instead of Sosaria(and we did) but later decided to call it off because we realized making statics will take so long.
In Medieval Uo, story takes place in 1470. There are kingdoms around the world and each has its own unique setting. You can choose one and lead your people to glory.

== General Information ==
1) Connecting Shard / Basic Rules
2) Shard Information / Character